Who Are We... What Do We Do?
We Are...an eclectic group of life embracing, fun loving, boat crazed, water encompassed people living on the North Olympic Peninsula in Washington State.  We are sailors, cruisers, fishers, kayakers, canoers, paddle boarders (well, maybe no paddleboarders yet, but we could be!).  We boat safe. We have fun.  
We boat the Pacific Northwest waters - we are subjected to strong winds, strong currents, no winds, no current, high tide, low tide, and mean low low tide & shoals, dense fog, light fog, cold waters, rare spots of warm waters, and busy traffic shipping lanes.
But we would not trade where we boat.  We are rewarded with spectacular views of majestic evergreen-clad mountains and snowcapped mountains, the solitude of miles of wilderness and prolific wildlife, breathtaking fjords with an overabundance of dramatic waterfalls, innumerable anchorages, and intriguing small ports and townships.  You can't beat that.  We love where we live, where we play and where we boat.
We are 130+  members strong.  We are men, women, children and grandchildren.  We are cruising dogs and  cruising cats. We have youth, we have seniors and we have youthful seniors.



BOATING SAFELY - Although we are an active fun loving bunch, we are very serious about our number one priority, Boating Safely, for all our members and fellow boaters we meet on the waters.  We teach wisely, we learn enthusiastically, we play hard and we boat safe.
That's Who We Are.  That's What We Do.
If you would like to Join....
Novice, Intermediate, or Life Long Boater
Planning to or already looking to purchase a boat
Simply an interest in learning about boating in the Pacific Northwest
Recently moved to our wonderful area and want to learn more about boating
No Boat Required
No matter your boating circumstance, you are welcome to join our Squadron family.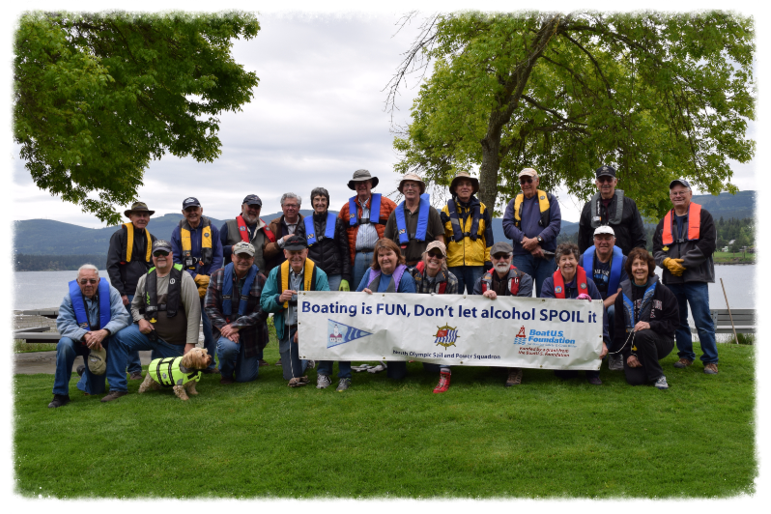 Time to Renew Your Membership?