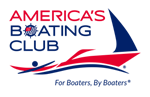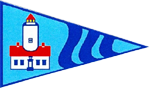 Boating Clinics for Fall-Winter-Spring 2023-2024
America's Boating Club of the North Olympic Peninsula in partnership with Port Angeles Yacht Club is presenting a series of 2 hour classes on topics of interest to recreational sailors, boaters and fishing enthusiasts.
These FREE classes will be the first Saturday of each month from 10:00 am to 12:00.
Location: Port Angeles Yacht Club, 1305 Marine Drive, just west of Port Angeles Boat Haven.
GPS and AIS
Saturday November 4.
Where am I and where are you?
A history and description of these two technologies which are especially important to mariners.
Chart Plotting on the cheap
Saturday December 2.
A discussion of computer, tablet and cell phone chart plotter software.
OpenCPN will be described and information on how to download, install and use it to find your way on the water.
Crossing borders and extended Cruising
Saturday January 6.
Latest information about requirements for cruising into Canada and returning to the USA.
This session will touch on topics about where to go and how to get there, and how to prepare for extended times on your boat.
Communications Systems and Antenna considerations
Fishing for Cruisers
Saturday March 2.
Types of gear needed, license requirements and techniques for catching your dinner.
Food for Cruisers
Saturday April 6.
Now that you've caught that fish, how do you prepare it and serve it to keep your crew happy.
Tips on shopping, storing, preparing food for your cruise.
Cruising safety
Saturday May 4.
Anchoring, docking, avoiding trouble.
It will either be a good experience or a good story!