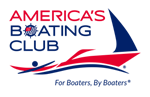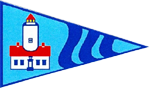 "

We cannot thank you enough for the time you spent with us and the information you shared. We learned a tremendous amount in a short period of time. We were feeling so pumped that we even went out into the bay practiced handling and doing 360s and came back to the dock or …the jumpstart program are totally awesome and we thank you more than you know."


~ Successful Jumpstart Students & Owners of a Ranger Tug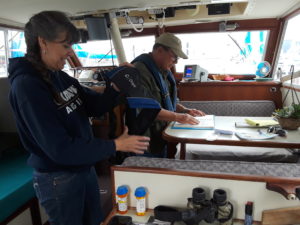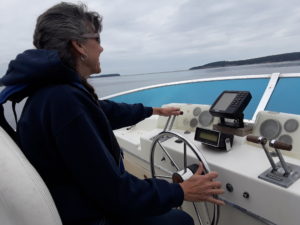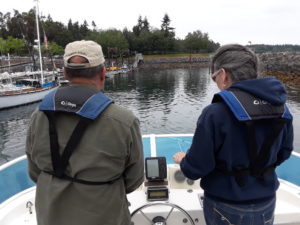 JUMPSTART
... is a Free Hands On Training Program for:
New boaters
or
 Experienced Boaters who have purchased a new but unfamiliar boat to them
who desire instruction in operating their boat in a safe manner consistent with standard boating practices. This program is tailored to the needs of the particular boat owner and is offered at no charge.  The Student simply makes a request by contacting a member of the Squadron or through the contact page of this website.
Additionally, all requests for training must be approved by the Squadron Commander or SEO/ASEO.  The Jumpstart Co-coordinator will then be informed who then contacts the student/s to share information, assess the needs, and select the best matched Instructor for the student/s, and schedule a time to meet.  A Safety Observer will also be assigned so there will always be two Instructors with the student/s.  
Skippers must have current insurance and a current year Vessel Safety Check Decal. If a Vessel Safety Check is needed, one of our Certified Vessel Safety Checkers can provide the check for the student, also at no charge.  Life jackets or vests will be worn by all participants during all of the on the water activities.
This training is conducted on the student's boat at an agreed upon time by the student, the Coach and Safety Observer.  All Instructors will be competent on the particular type and size of the vessel. Training may consist of a review of materials and information contained in the Americas Boating Course® and on the water training working with both close quarters maneuvering and open water operations including anchoring the vessel.
Students will be provided further information on upcoming classes and clinics to help them progress on their new adventures of owning a boat and being safe out on our waters.
---
'I am very appreciative of the jumpstart program and all I was able to learn and accomplish. Excellent and calm instructors. THANK YOU!"  ~JumpStart Student
"I want to thank Ray Madsen, Ray Mahalick, Sally Calkin and the Power Squadron for allowing us to participate in your Jump Start Program.  We accomplished a lot on our first day with Ray and Sally.  We had our Vessel Safety Check as well as very thorough hands on training about the VSC.  …Sally really gave us a lot of pointers about our boat as well.  They both spent over 2 hours with us and we found it very beneficial.  We had some concerns about fueling our tug as we had never done it before, and Sally graciously offered to come back to the marina the following week to show us the ropes.  We did so the following Wednesday.  Sally gave me several pointers on things that I needed to correct in operating our boat, which was VERY helpful!  She also took us step by step in how to fuel our tug…Again, VERY helpful.  I had also been concerned about overusing my thrusters as I have heard that they can go out.  This made me very nervous as I did not know how to dock our boat without them.  Sally walked me through how to do this!  While it will take some time and a lot of practice, WOW it was such a relief to at least know what I would need to do should we ever have issues with our thrusters.  What a productive day that was!  We felt very elated that we are that much closer to really knowing our boat!  I just can't say enough about how much she helped us!  Ray, too, was so very nice and obviously extremely knowledgeable about boating in general." ~Ranger Tug Owners & Jumpstart Couple