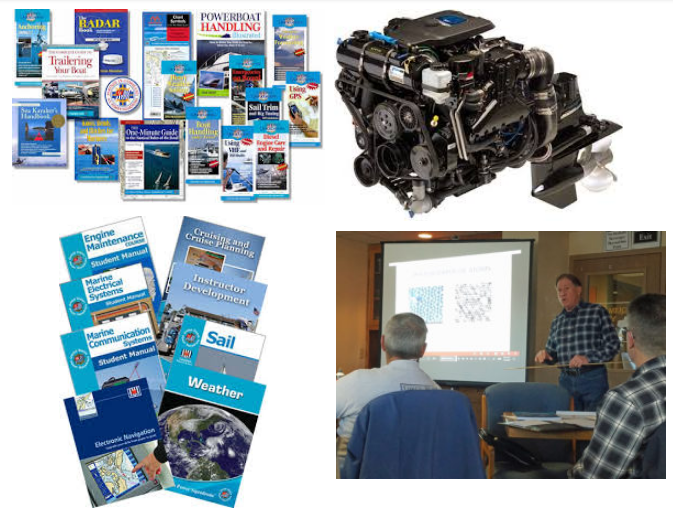 NOSPS offers in-depth Courses 
These courses offer a natural progression, from beginner to advanced.  Also offered, are focused two-hour Seminars and Clinics for new and experienced boaters.  The purpose is to promote safety, enjoyment and confidence on our North Pacific waters by advancing your know-how of seamanship & boat handling, piloting & navigation, boat systems maintenance, weather, sailing, cruise planning, and other related topics.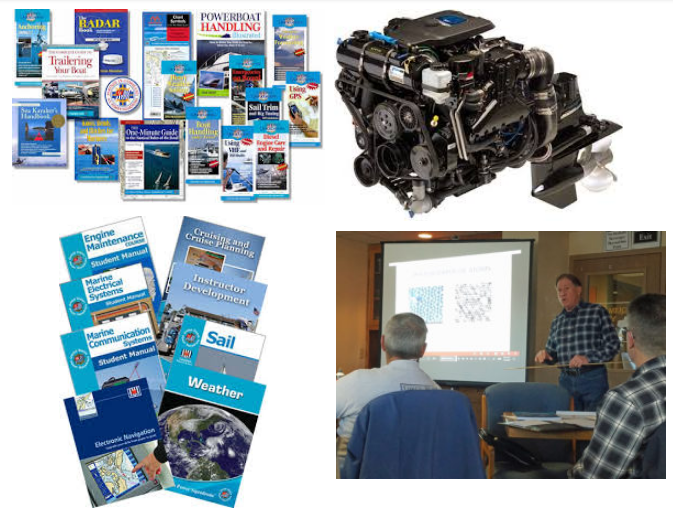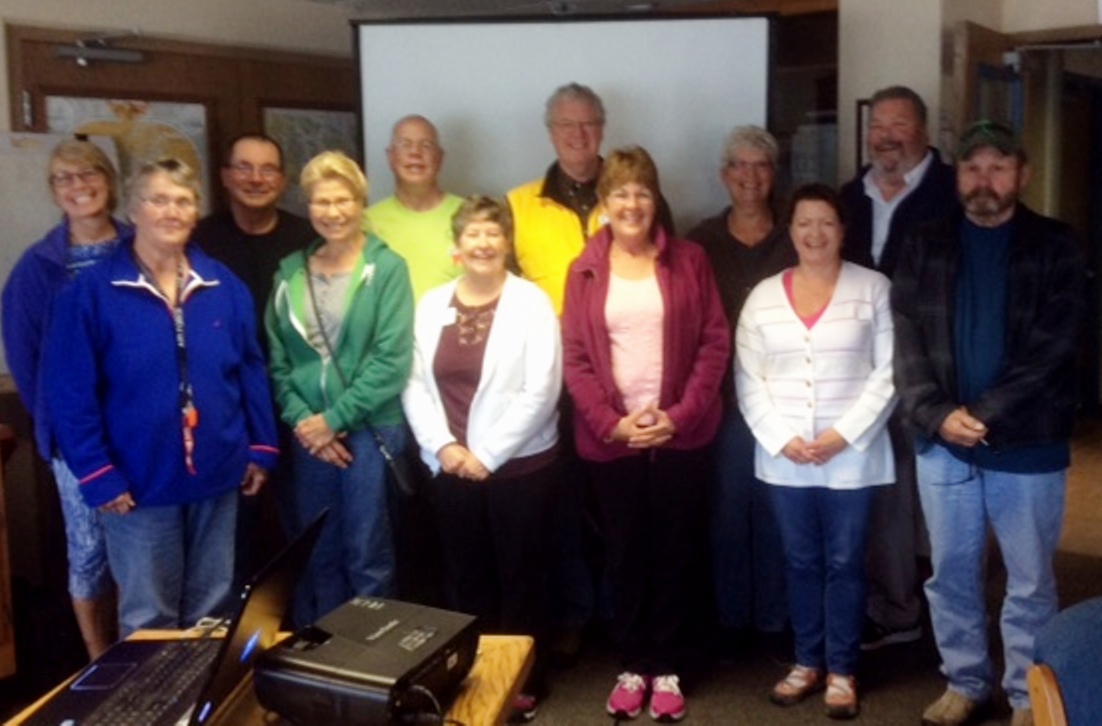 Seamanship
Instructors:  Sandy Thomas, Judy Shanks
Seamanship is the recommended first course for those wanting to continue with boater training whether as powerboaters or sailors.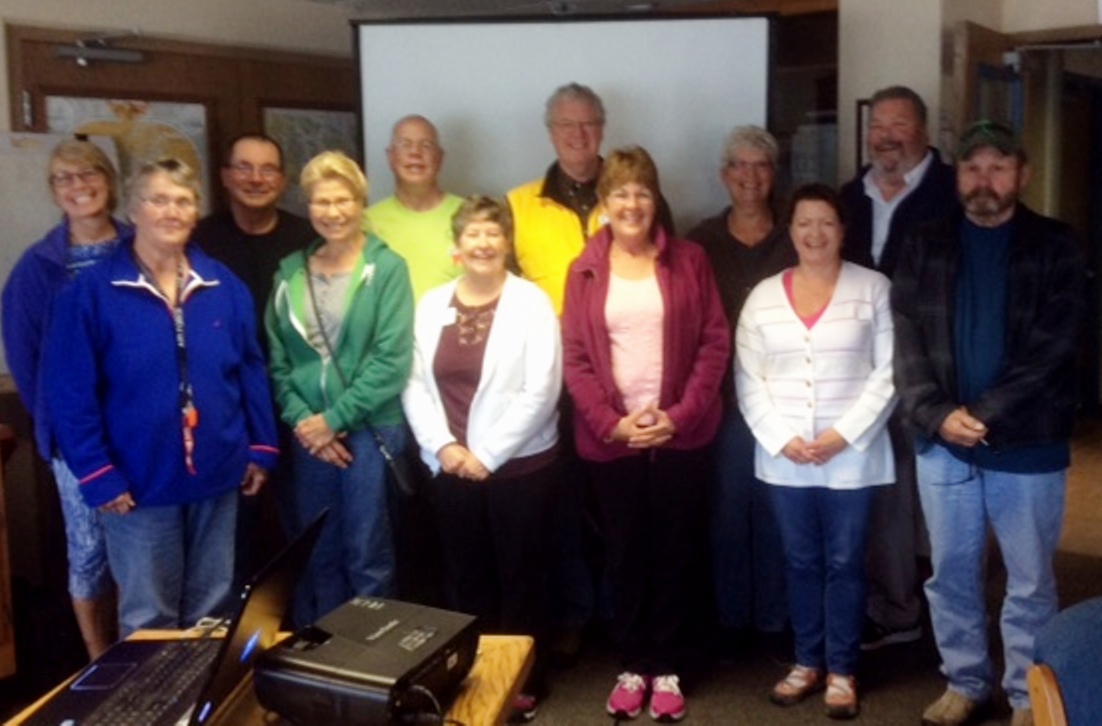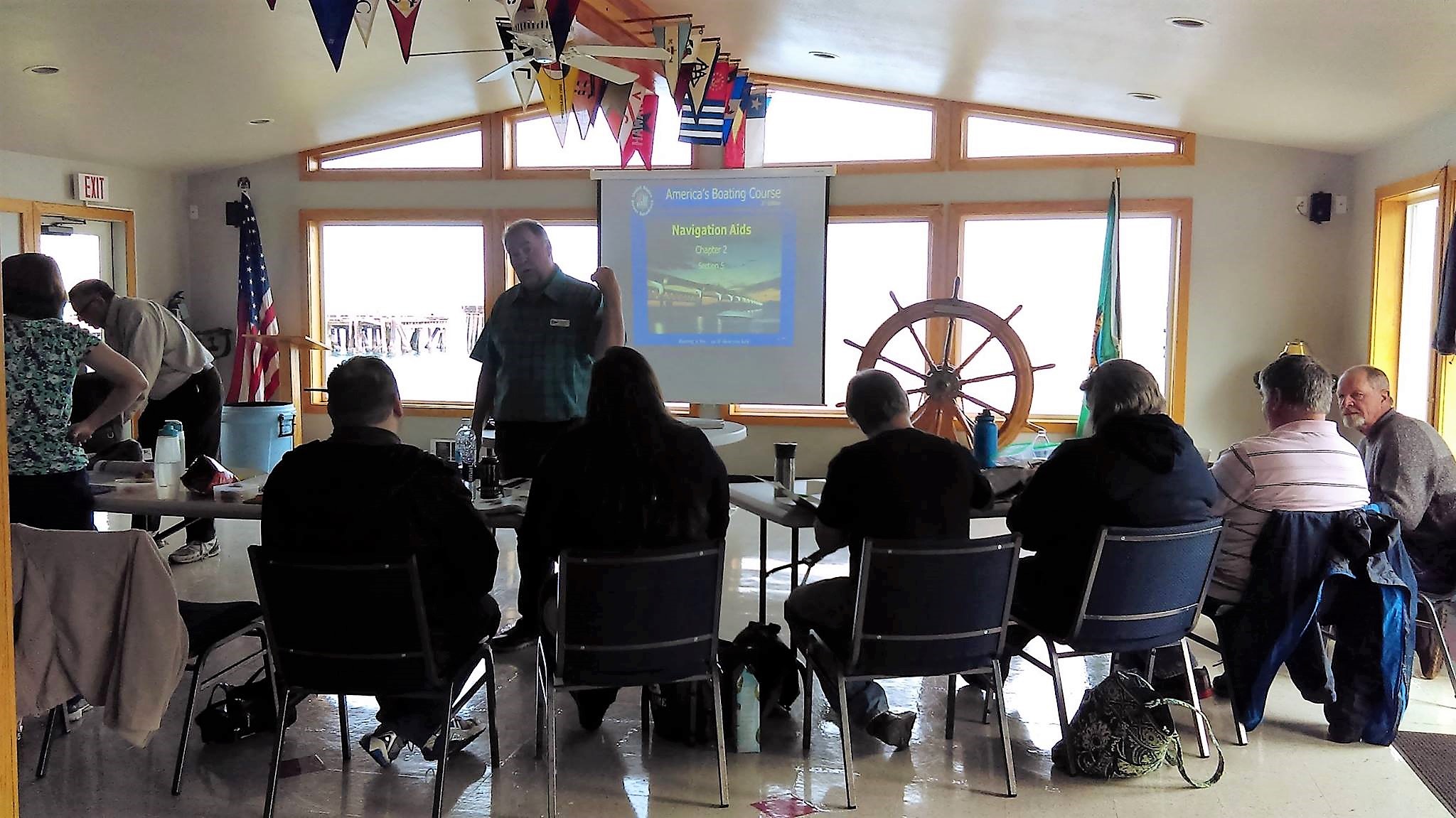 ABC Two Day Course
Lead Instructor:  Gordon Bilyard
Instructors: a number of Instructors are used to teach this two day class each relating to a specific topic.  This 2 day course qualifies you for your Washington State Boater ID card.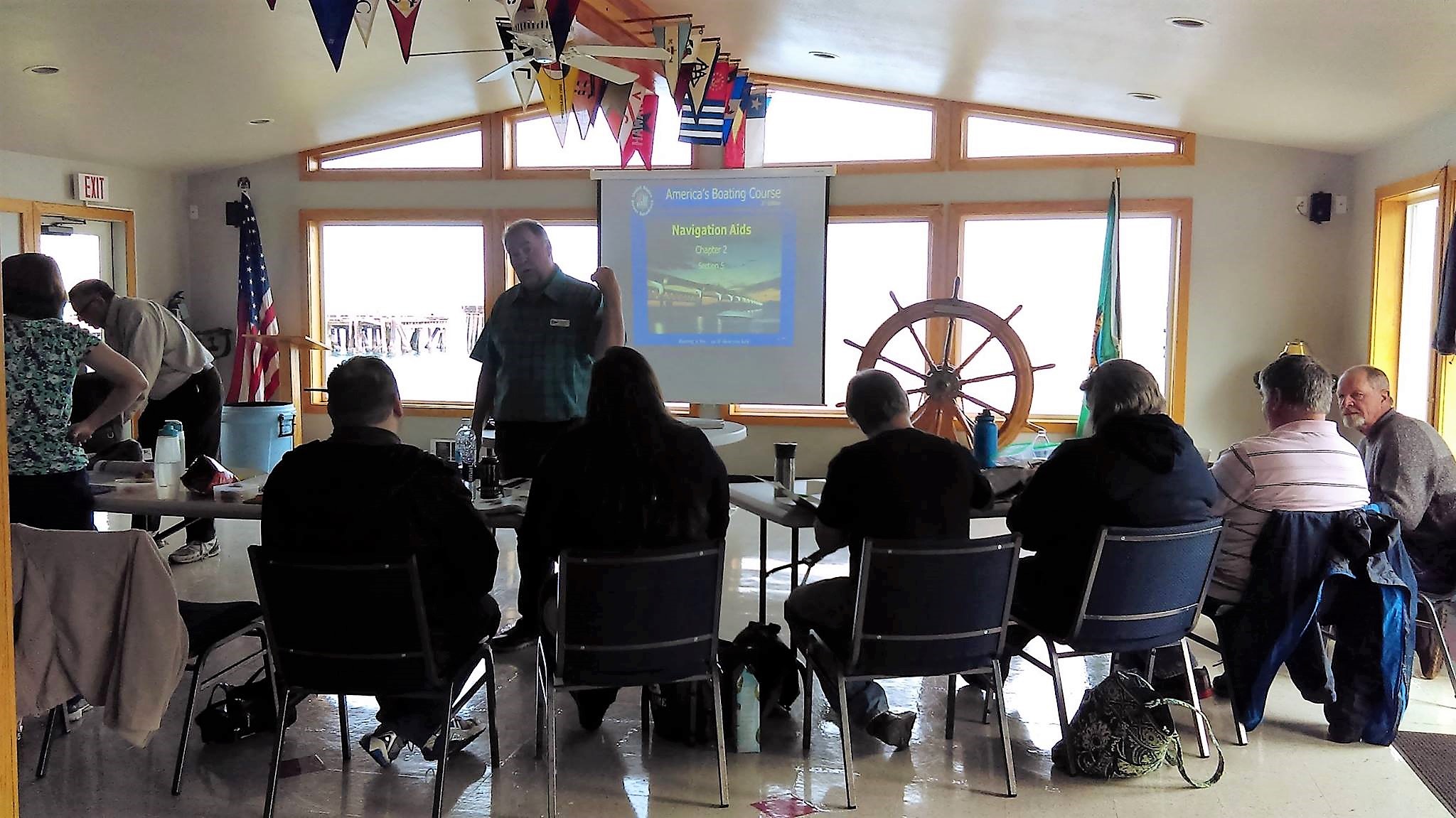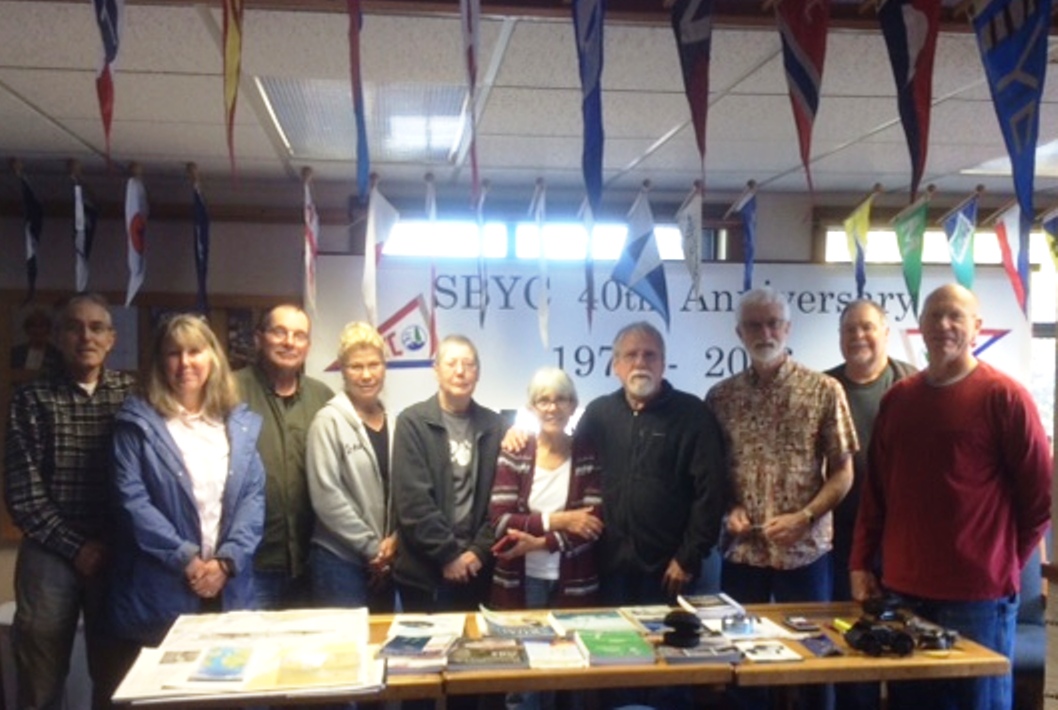 Piloting Class
Instructors: Ray Madsen & Randy Blackburn Lappin
This is the first of the navigation courses and introduces the fundamentals of inland and near-shore navigation. Topics included are descriptions of the different types of marine charts, US Coast Guard and other aids to navigation, the boat's compass, basic GPS and use of electronics for navigation, planning and monitoring courses, and back-up methods to use if your electronics stop working.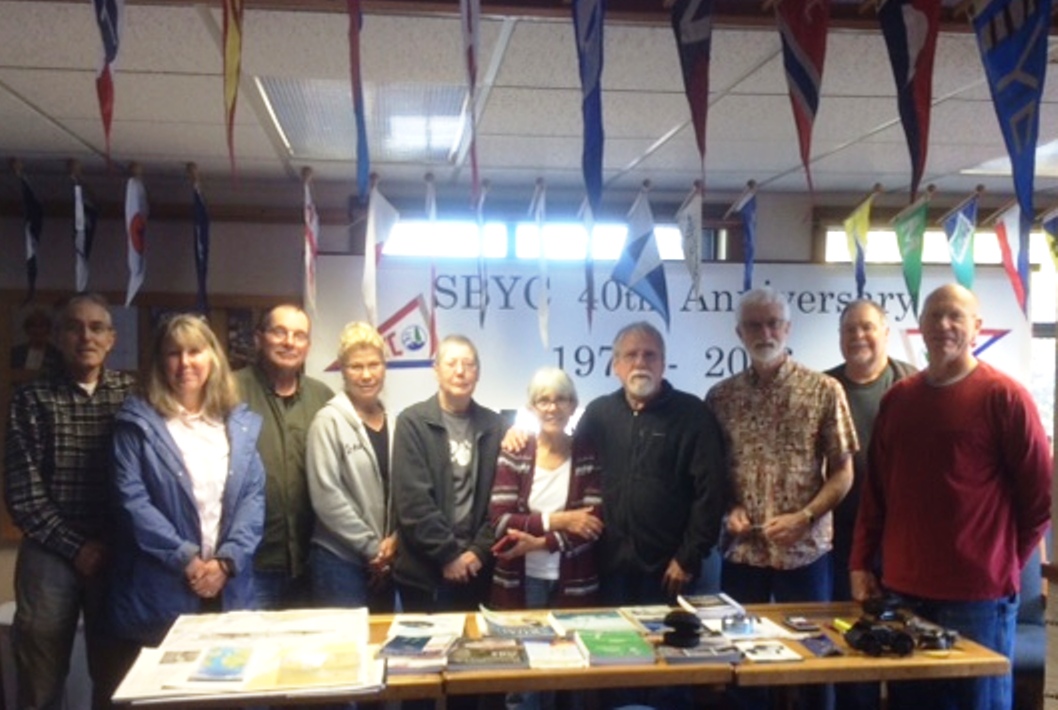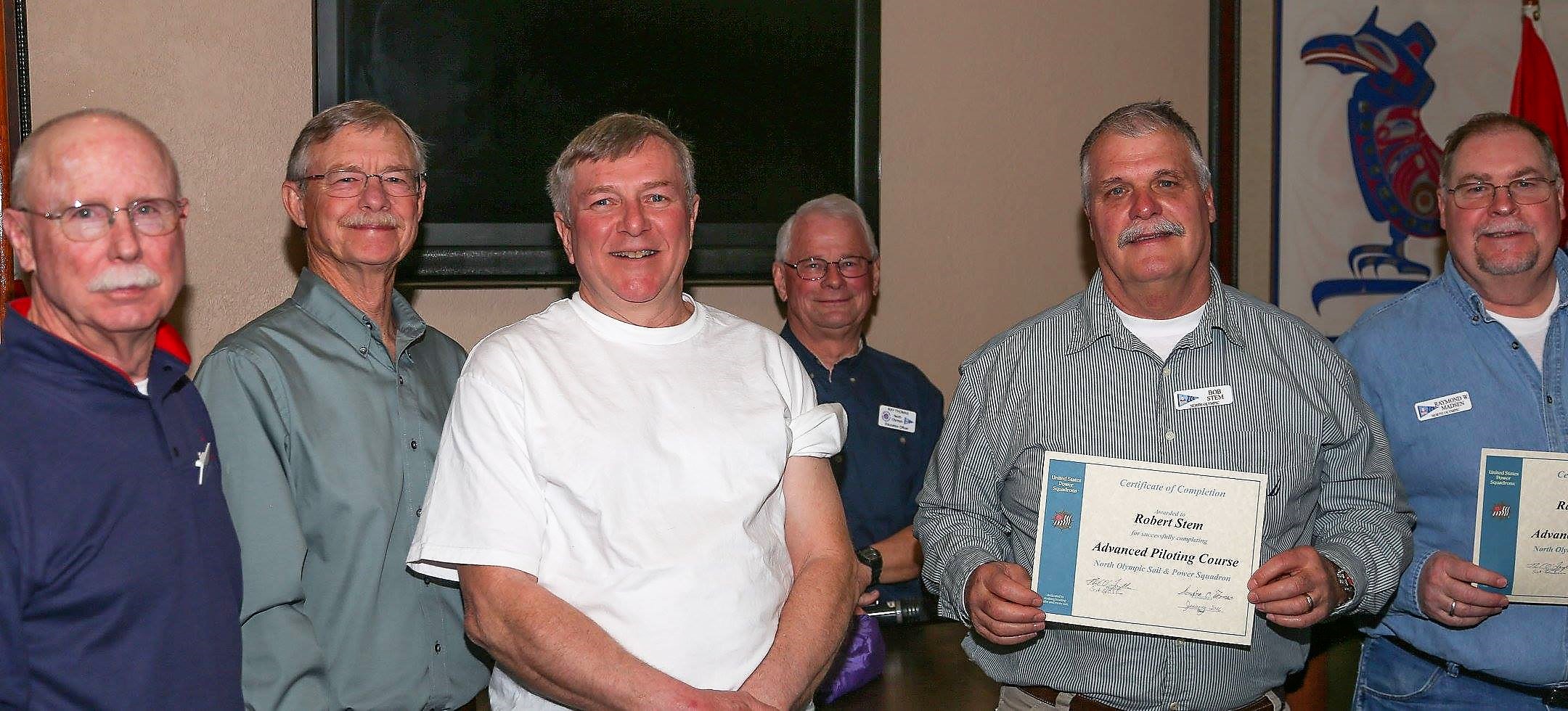 Advanced Piloting
Instructors: Ray Madsen & Randy Blackburn-Lappin
This course builds on the skills learned in Piloting and teaches how to navigate when going further outside of your normal boating waters. Topics include course planning with electronics, position finding with electronics and without, methods for predicting tides and tidal currents and their effect on your boat as it moves through the water, more advanced use of GPS systems, the more extensive use of radar, and other electronic navigation techniques.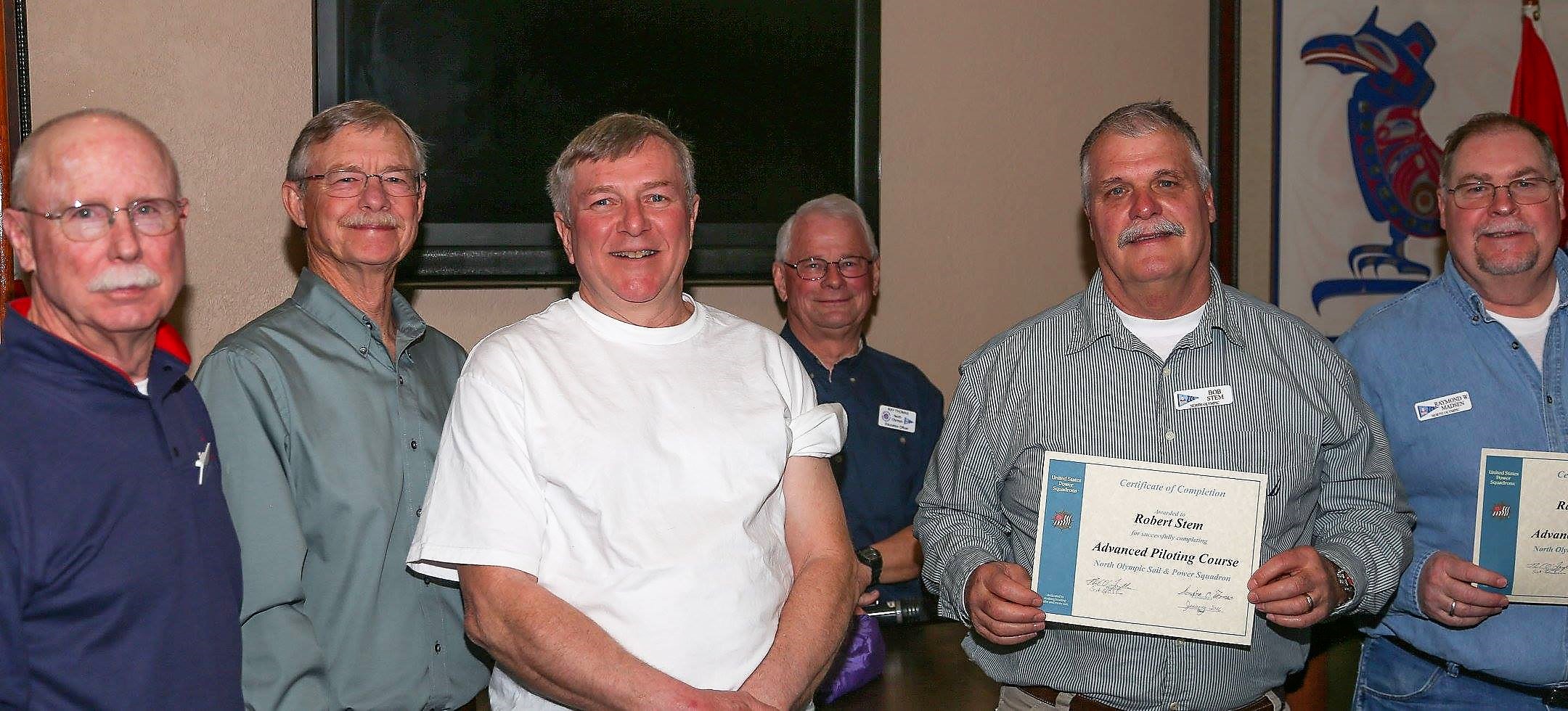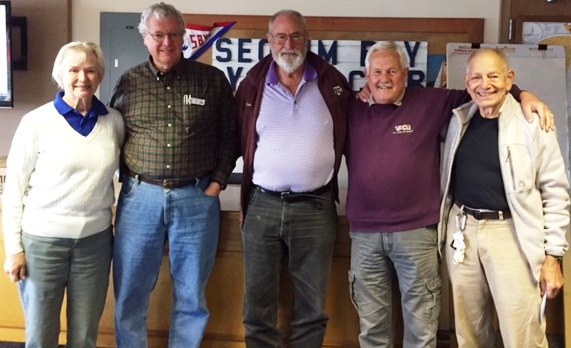 Junior Navigation Class 2016
Instructor: Gary Hicks
Junior Navigation is the first of two courses that train boaters for offshore navigation – out of sight of land with or without a working GPS unit. It is designed as a practical "how to" course. The next course is Navigation. Also, taught by Gary Hicks.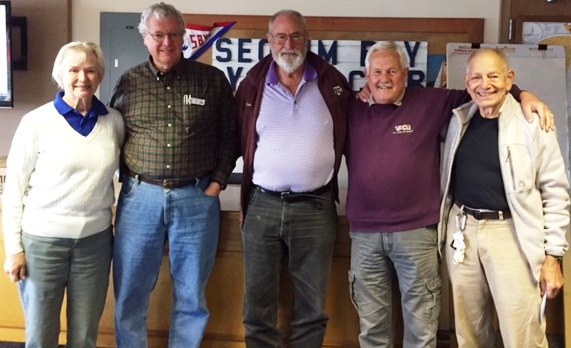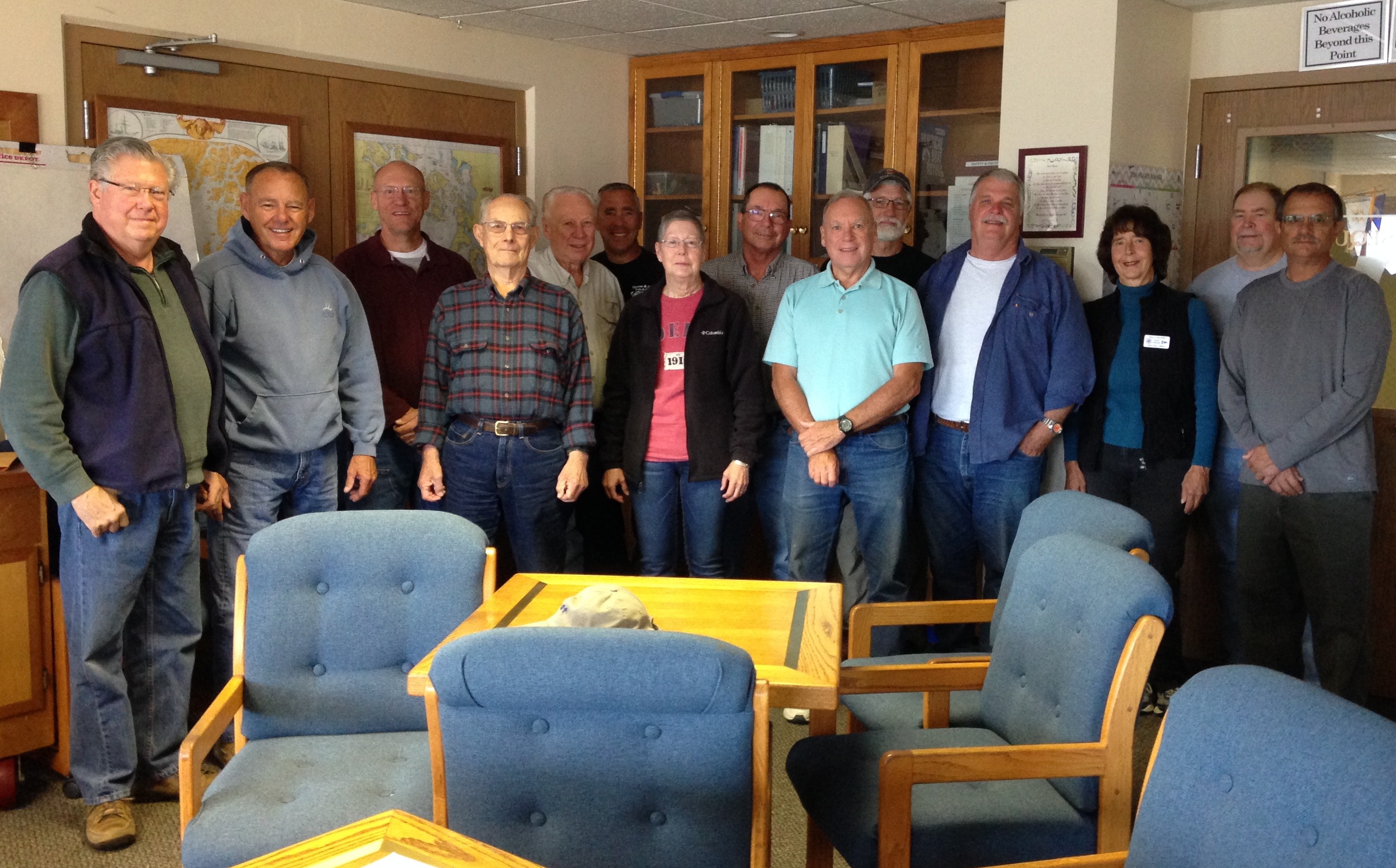 Engine Maintenance
Instructor: Ray Mahalick
Engine Maintenance is intended to help recreational boaters understand their propulsion systems whether they are outboards, inboards, stern drives, or jet drives. You don't have to be an engineer or mechanic to benefit from this course.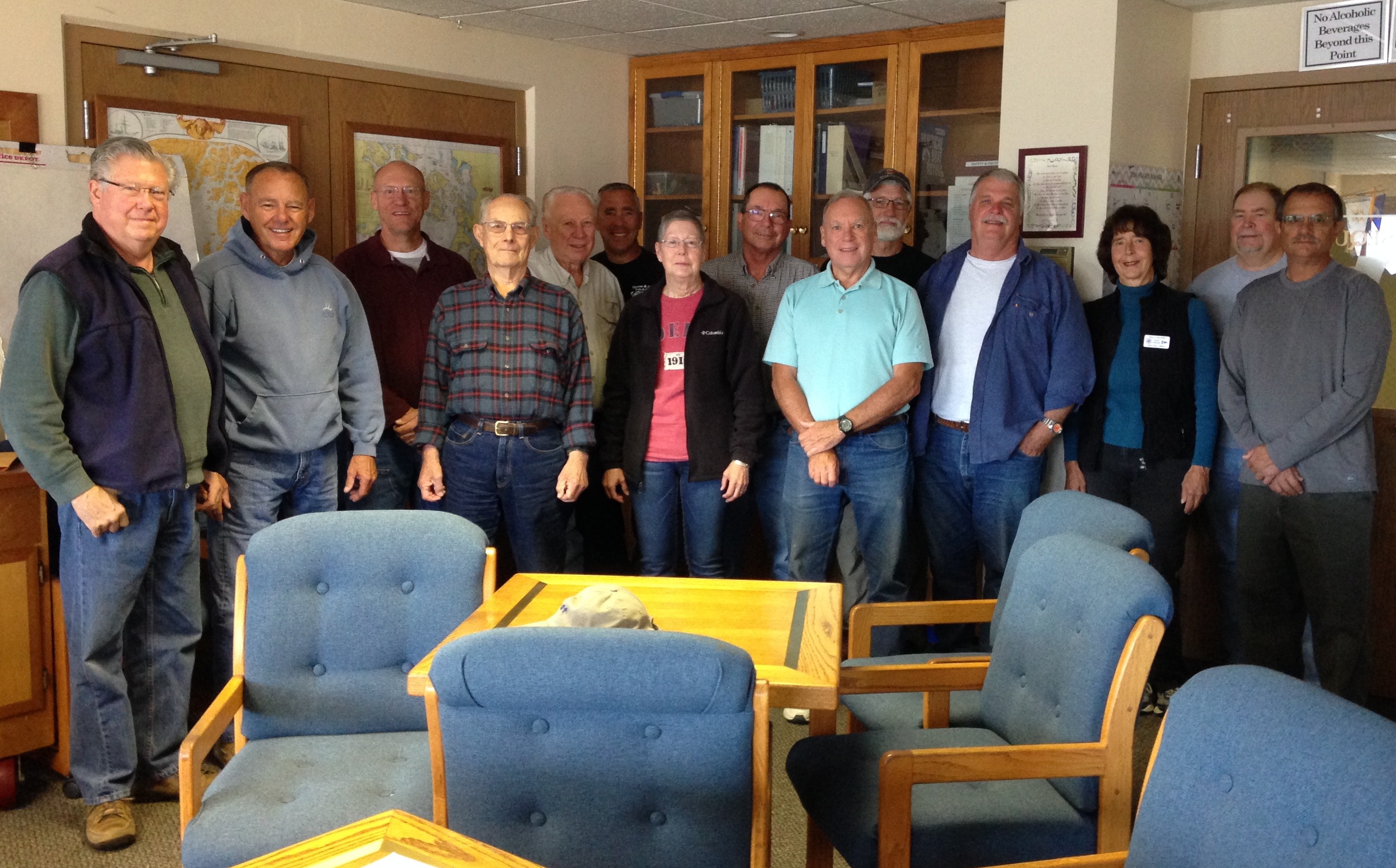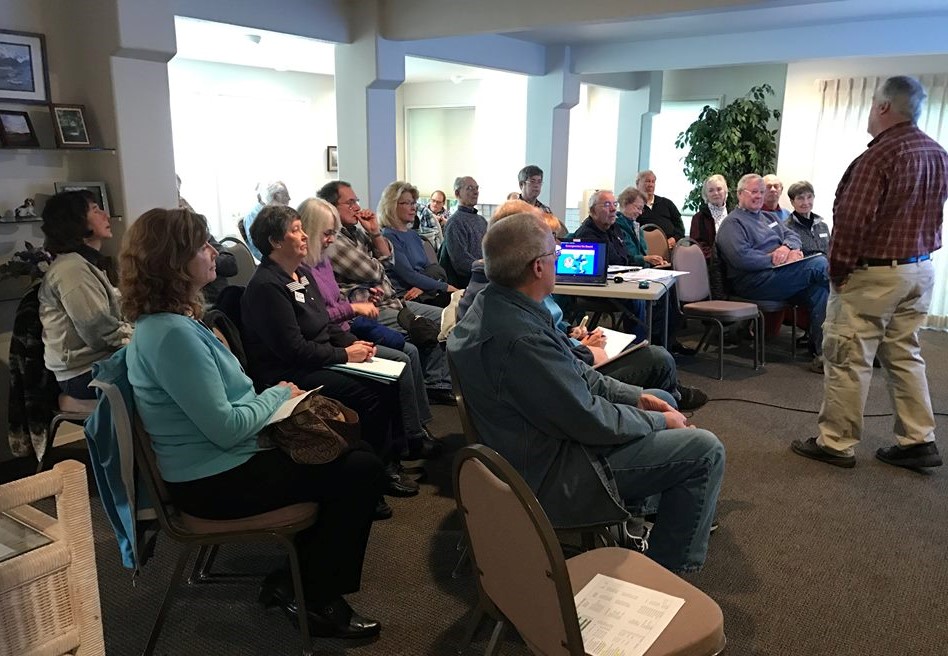 Medical Emergencies Clinic
Clinic Instructor:  Bob Stem
A must-have for skippers, this one day seminar provides valuable skills for anyone venturing on the water. Learn how to adequately prepare for common emergencies and deal with them when they occur. Gain practical knowledge about accident prevention.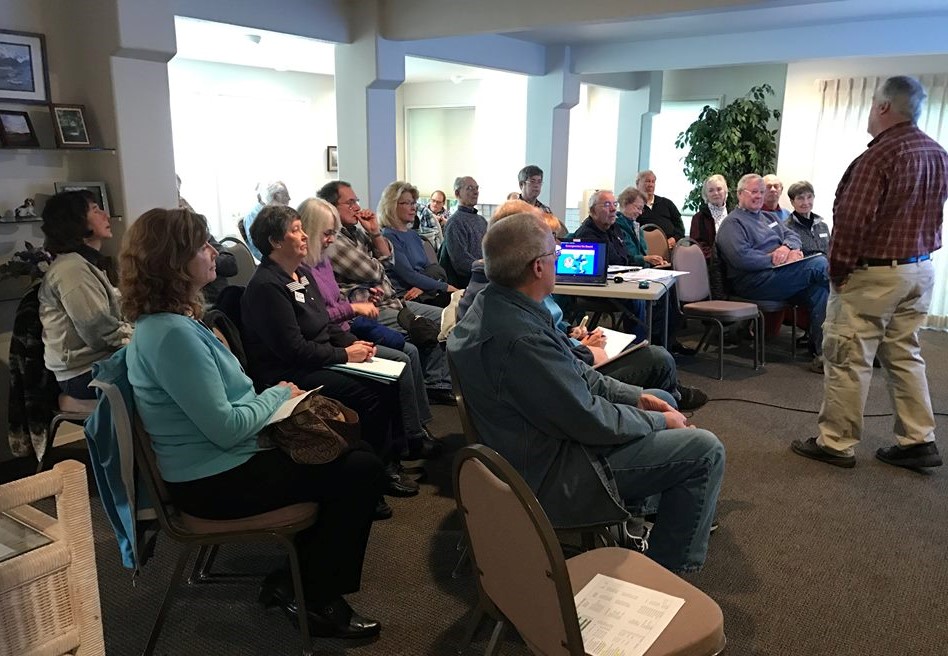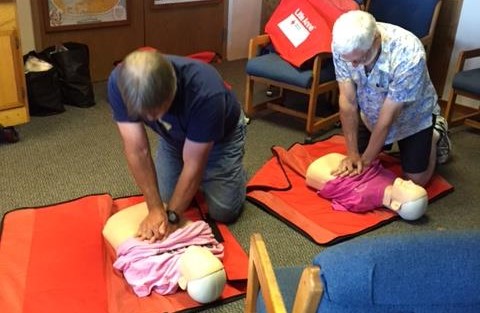 CPR & First Aid
Organized by Safety Officer Suzy Webb
CPR & First Aid Basics are necessary for any boater. Knowing what to do and how to do it in emergency situations could save a life.  Members may participate in hands on CPR exercises, stitching wounds,etc. Classes are offered periodically for members to obtain or renew their certification.
Much easier to practice on a dummy a few times than have to perform CPR for the first time on someone who needs life saving attention!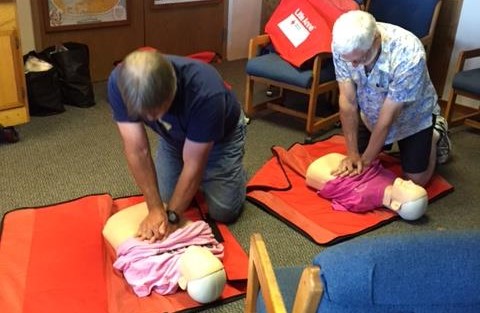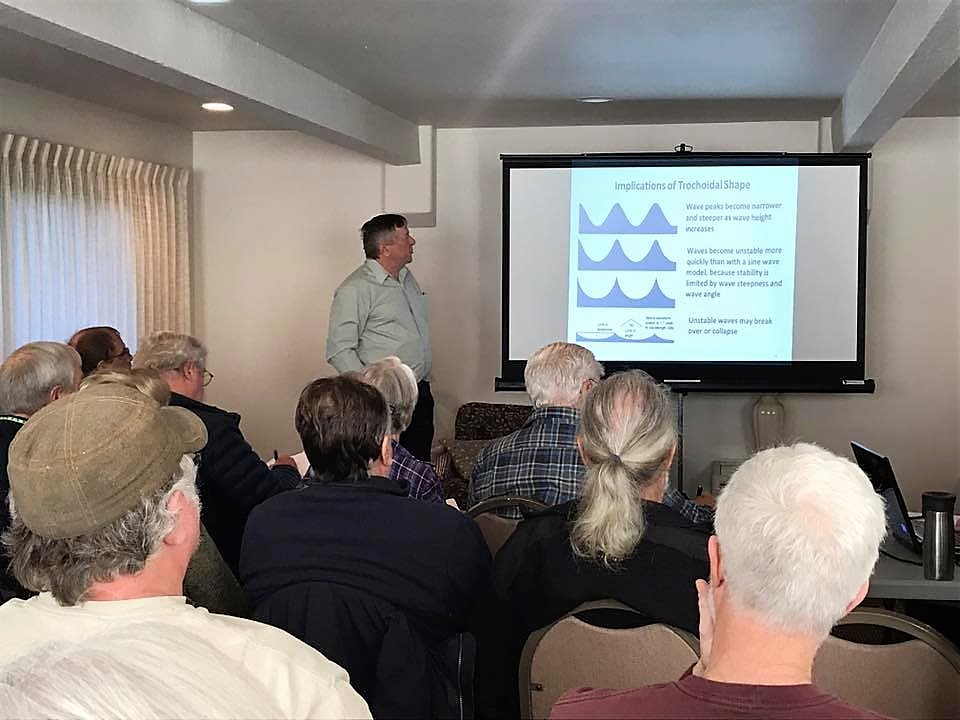 Wave Basics Clinic
Clinic Instructor:  Gordon Bilyard
An introduction to ocean waves, including capillary waves, wind waves, tsunamis and tides.  The properties of oceanic waves, how waves are characterized, and the spectrum of waves typically found at sea are discussed.  Wind waves and tides are emphasized because they are of most interest to boaters. Discussions include the interactions of wind and tides, and how to interpret what you see on the water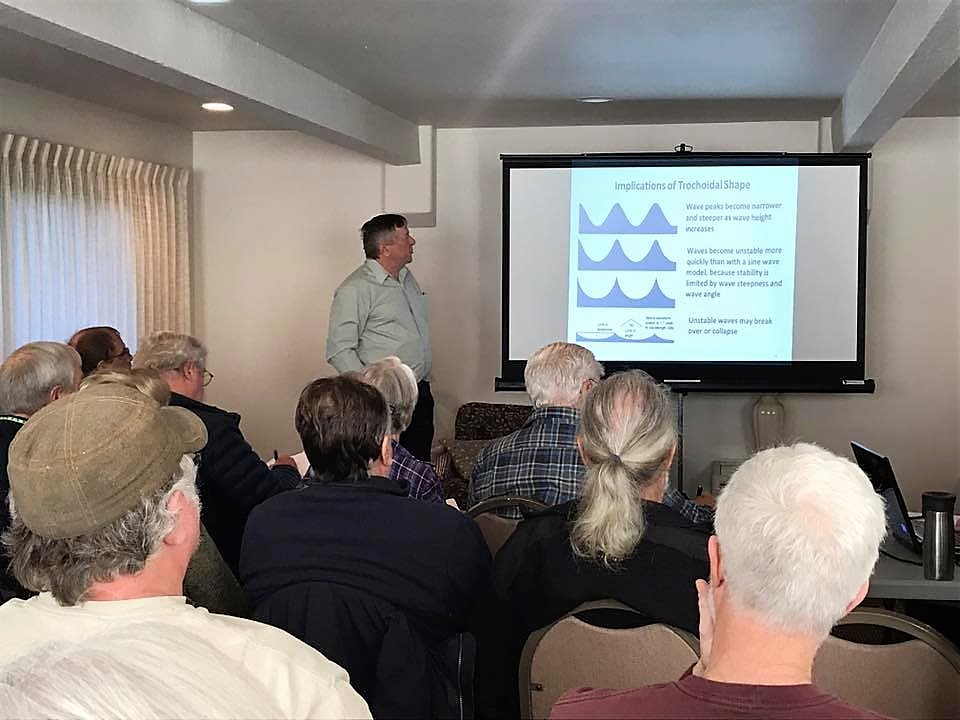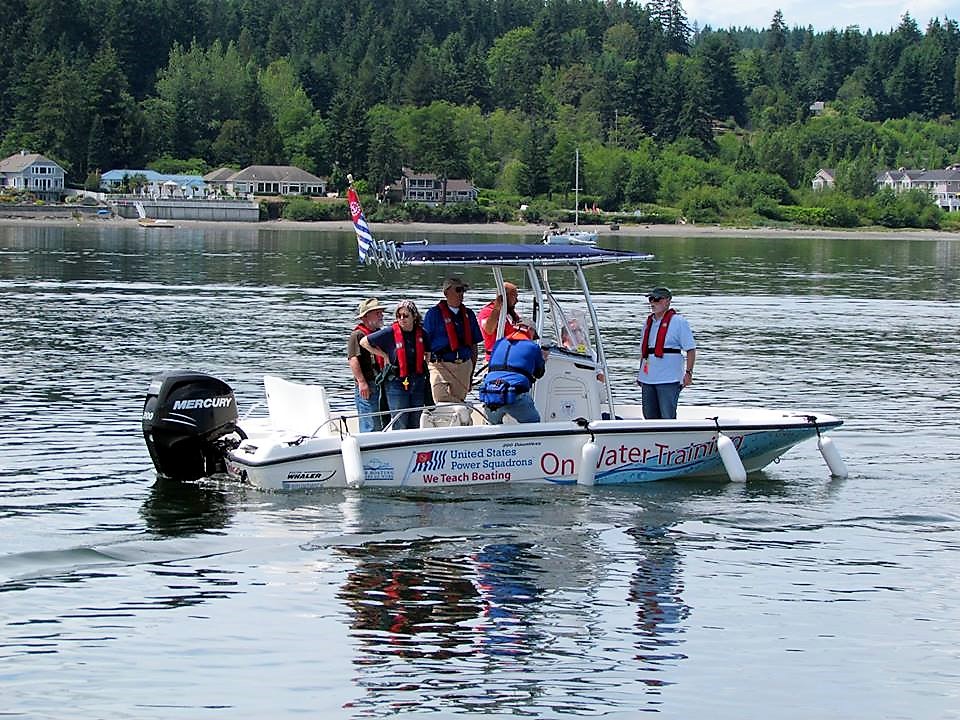 On The Water Training
Education Officer:  Duane Webb
These classes are arranged through the Education Officer tailored to the class and the needs of the member/s.
*Jump Start
*Boat handling skills for new and experienced boaters
*One Eight Hour Day (4 hours in the classroom, 4 hours on the water)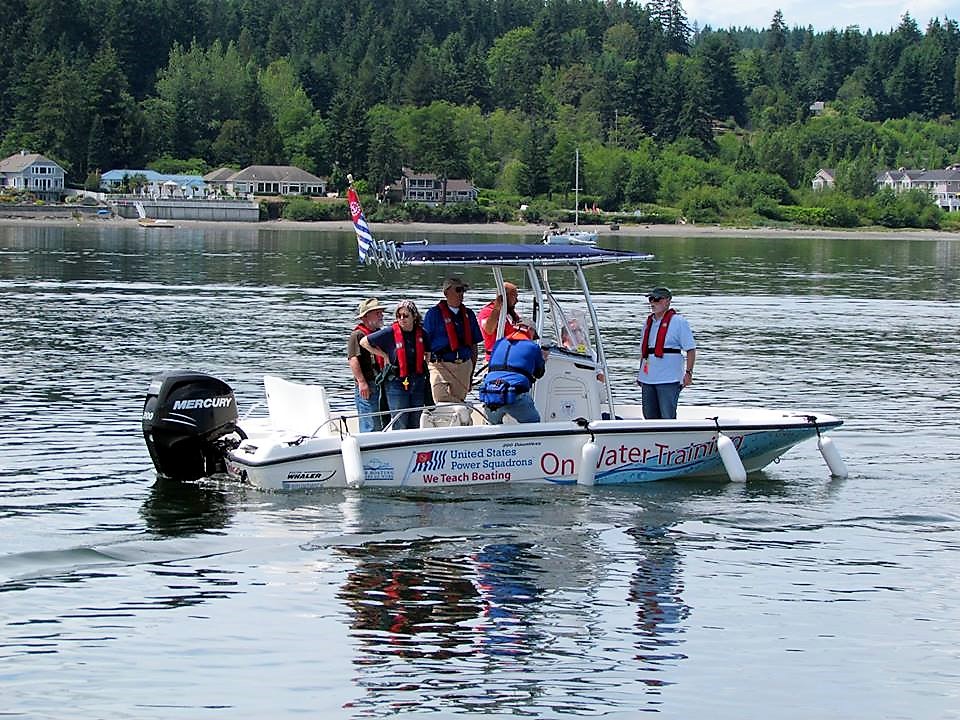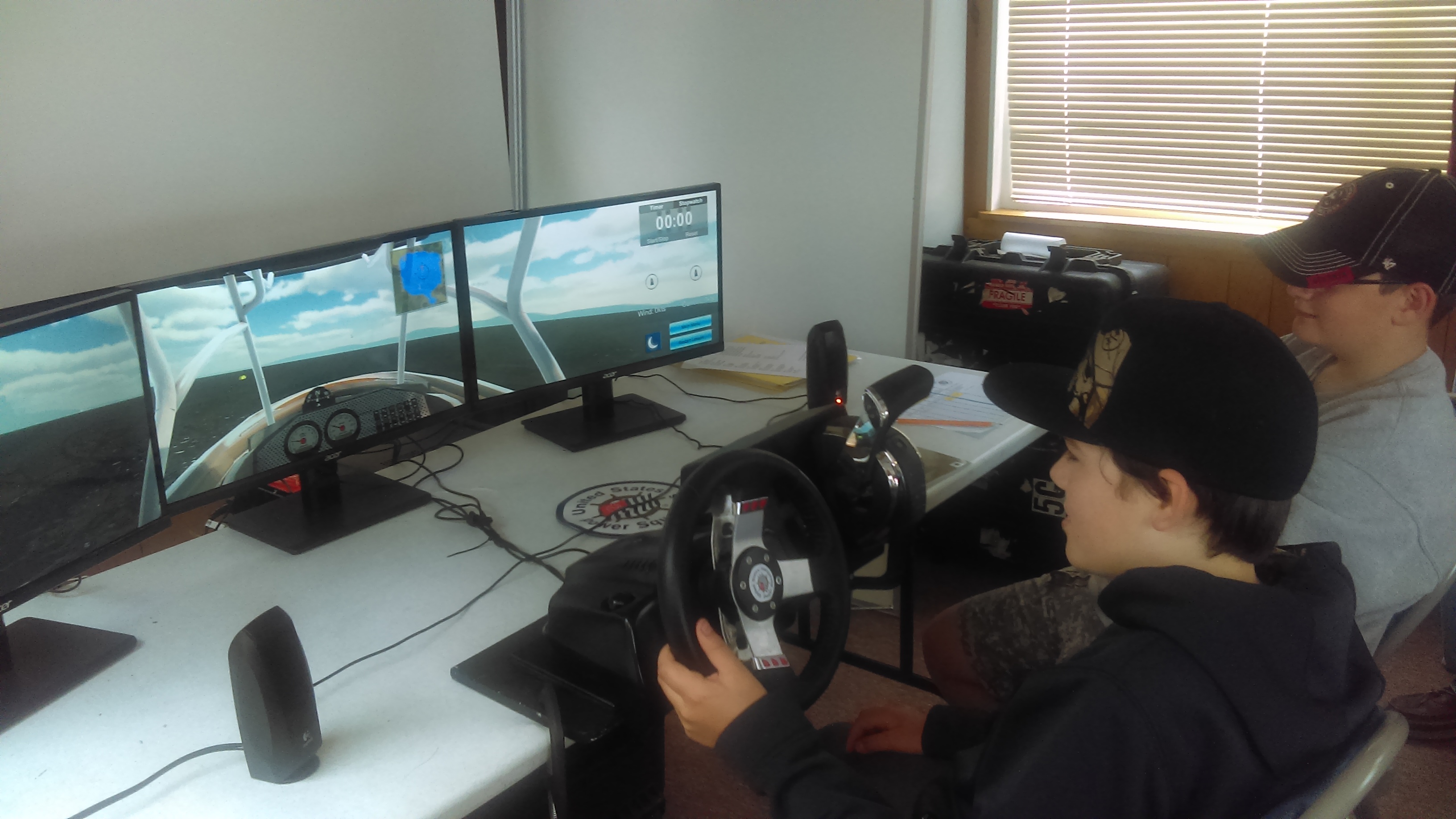 Practice your Boating Skills on the Virtual Trainer
Members and the public have the opportunity to practice boating skills on the District 16 Virtual Trainer at the District 16 Annual Rendezvous in June each year and at the Seattle Boat Show in January each year.  Also, it will be on loan to our Squadron periodically.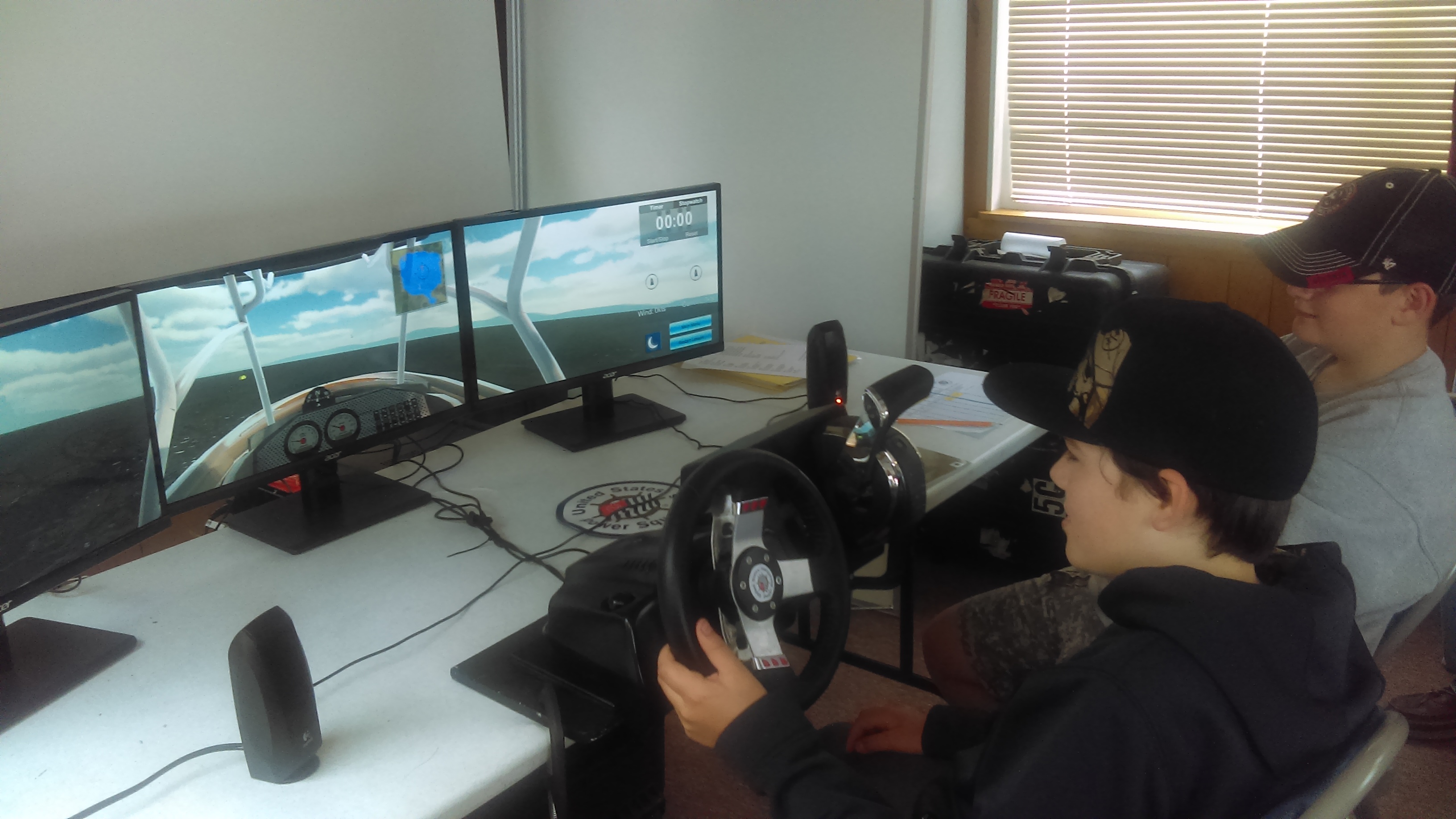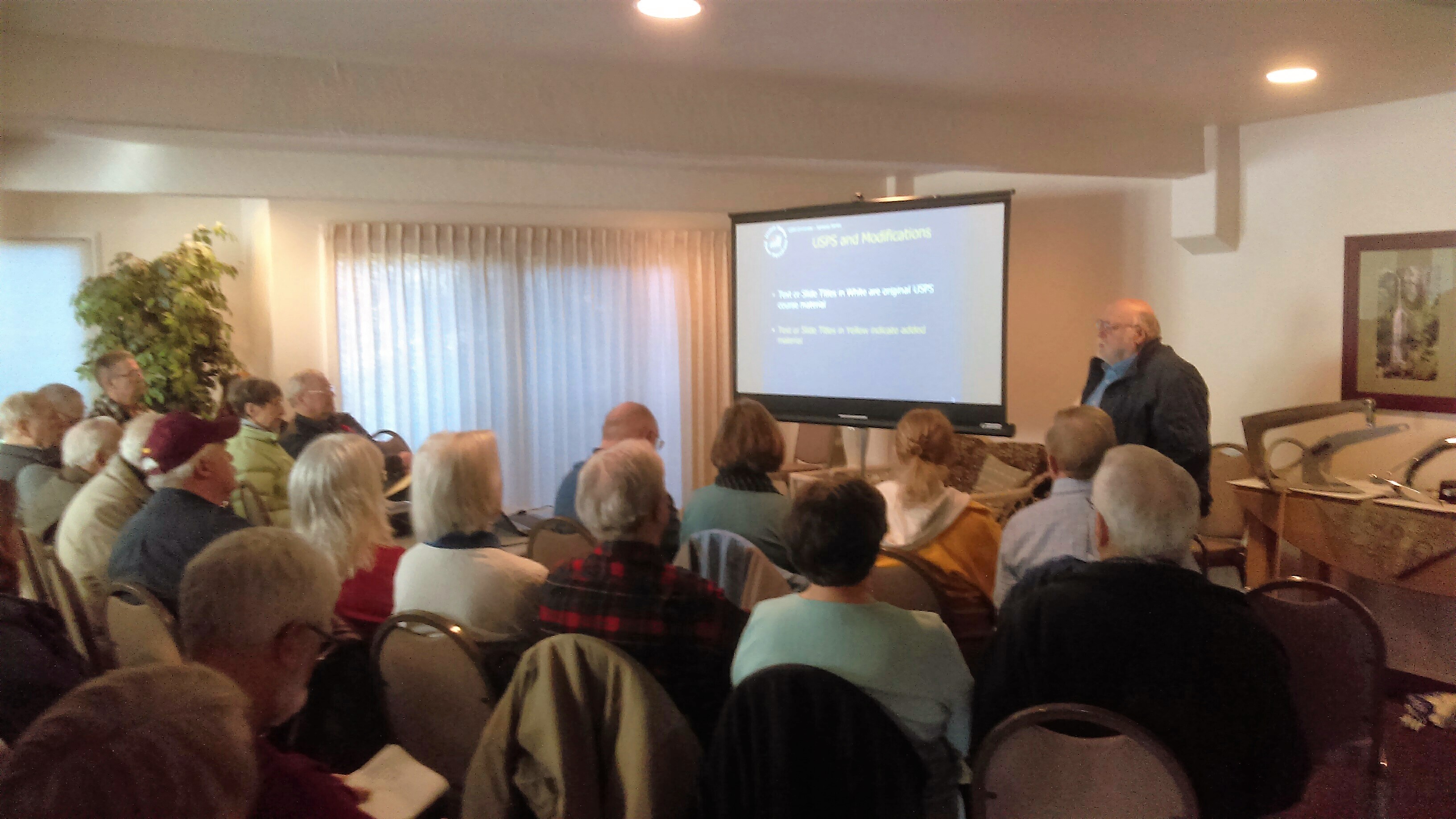 Anchoring Clinic
Clinic Instructor:  Don Stem
2 Hour Clinic
 With many years experience cruising to Alaska on  "Firefly"and anchoring out much of the time, Don has many stories of what to do and what not to do from first hand accounts.  He addresses individual types of anchors.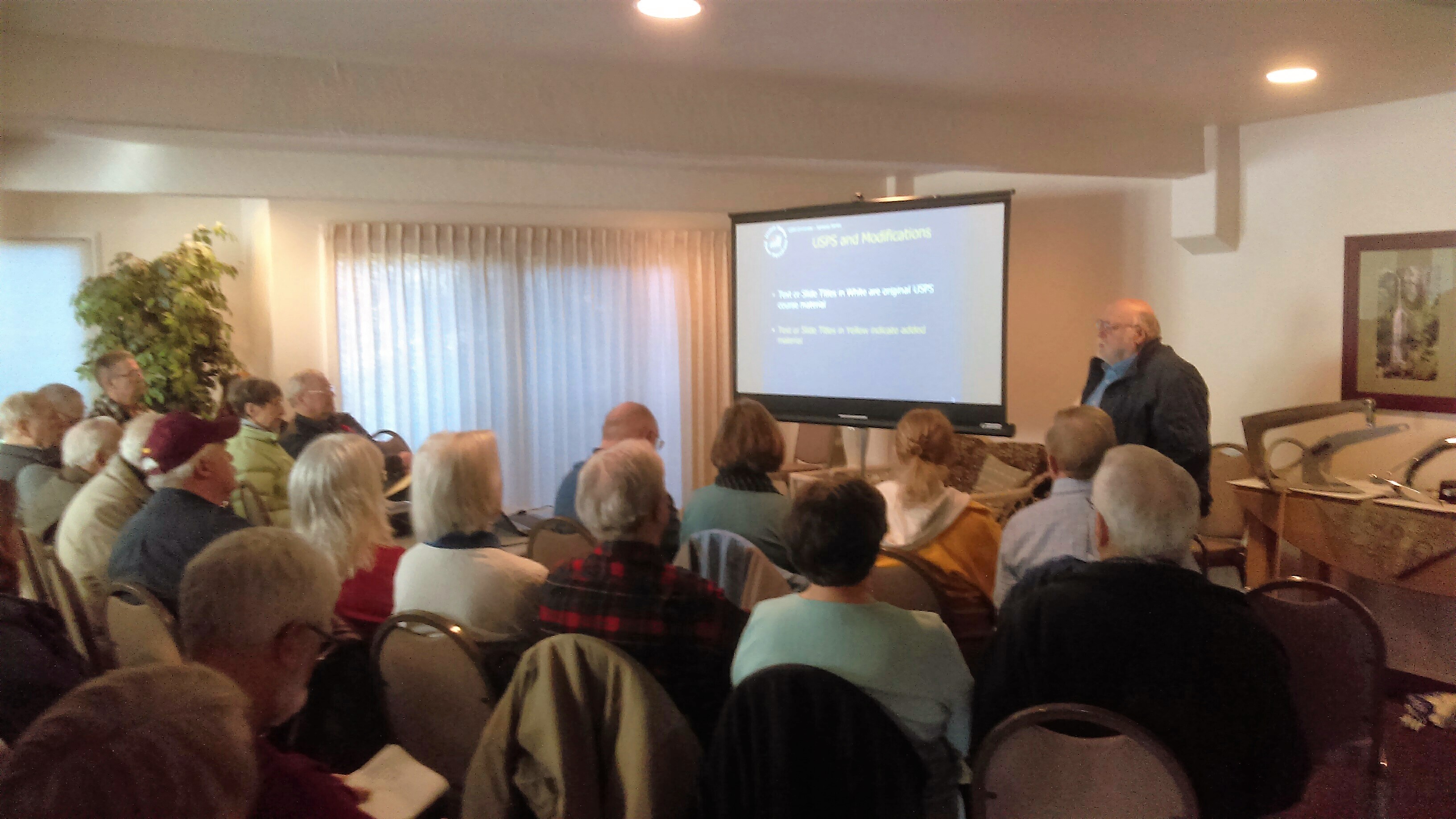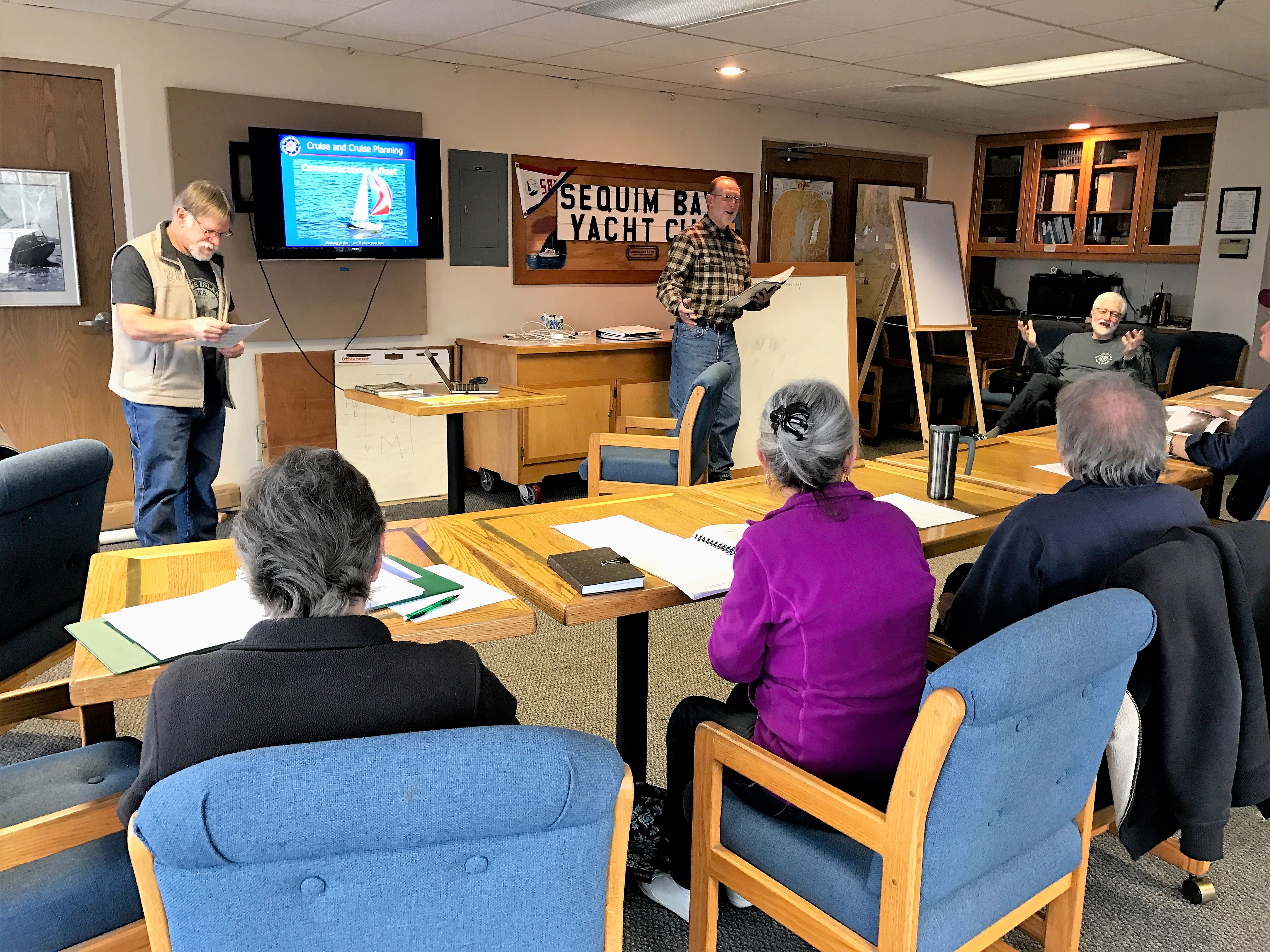 Cruising & Cruise Planning Course
Instructors:  Steve Allen
This course covers all the basic information you need to know when planning a cruise and while cruising.  You will be hands on planning a cruise in this class.  It is also a great overview of all you have been learning.  Great class to take.  You may find out that you "didn't know what you didn't know!"  Fun & Informational!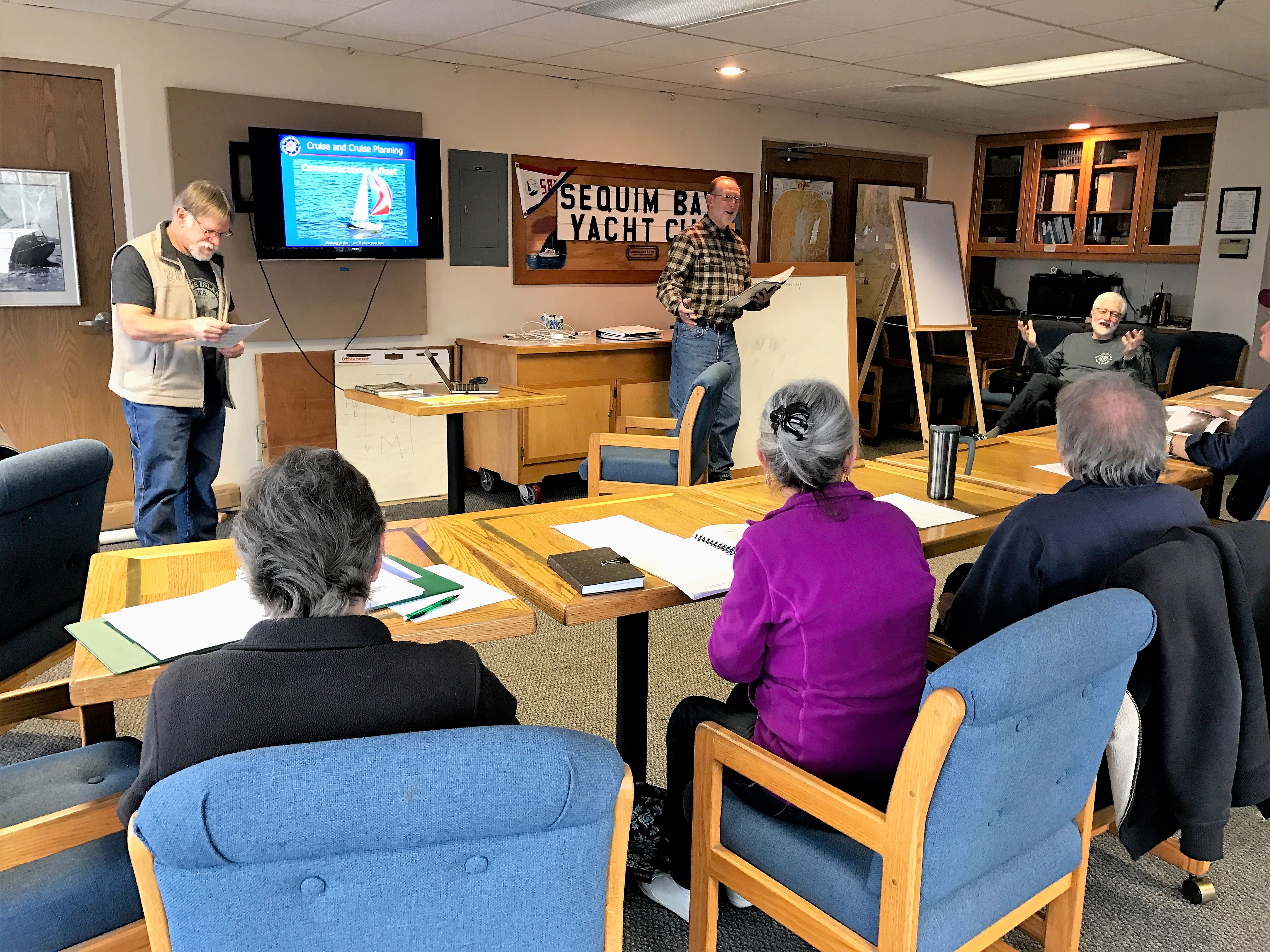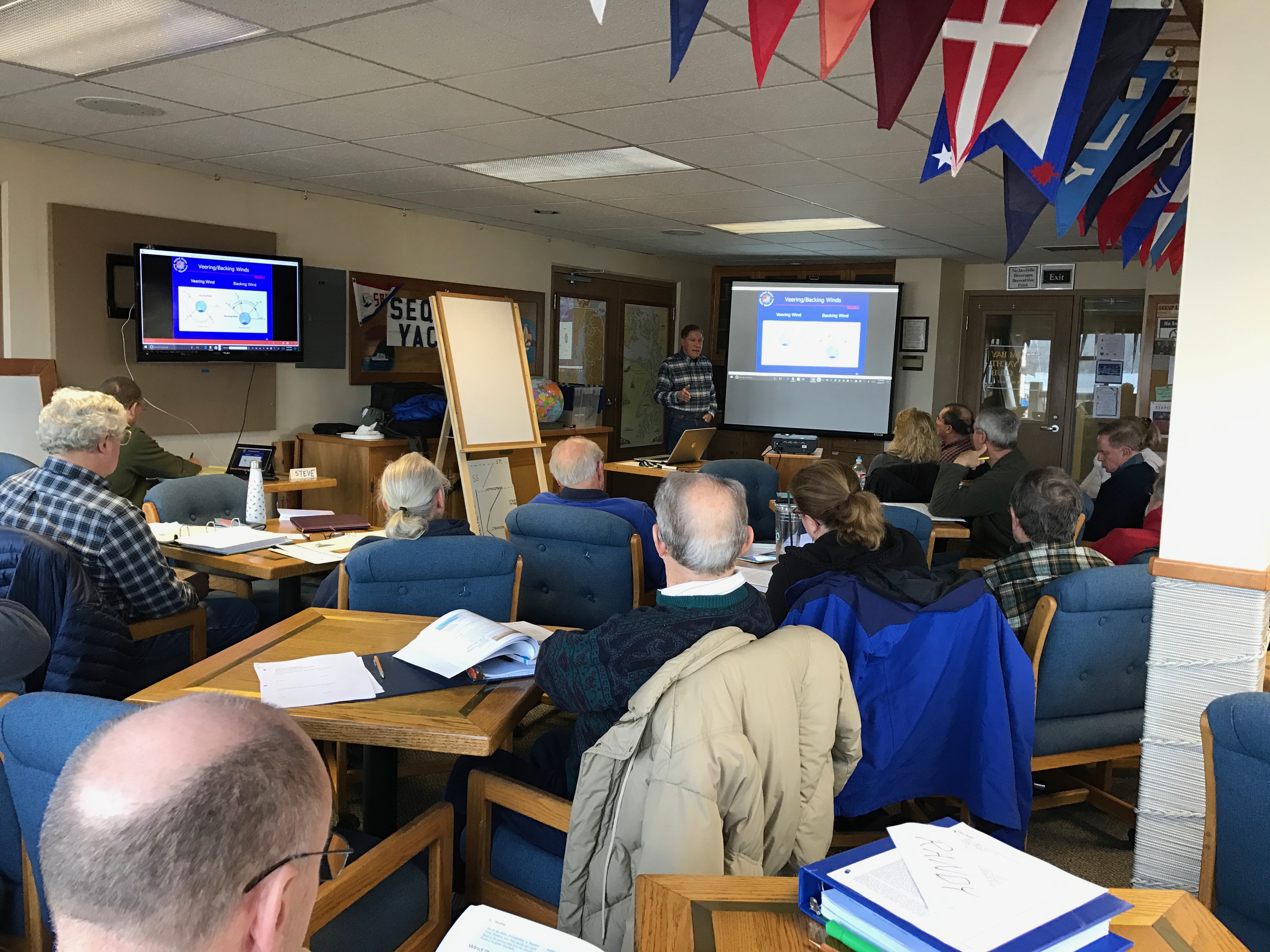 Weather Course
Instructor: Gary Yarus
After completing this course, the boater will have the skills to understand weather forecasts and predictions, to make better instrument and visual observations from the boat and to know what it means when radio or television "weathermen" talk about air masses, fronts, storms, and fog. Throughout the course the you will learn how to make observations and predictions when out on the water.