All of the following seminars and boating skills clinics are open to members and to the general public. For information regarding any seminars, boating skills clinics or pricing, please contact us. If course credit is needed, purchase of Course book and a $10 fee is required.  Optional printed background materials and kits used in any seminars are available for purchase.

Anchoring
Knots, Bends & Hitches
Marine Radar
How to Use A Chart
Basic Weather & Forecasting
Crossing Borders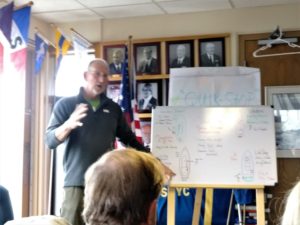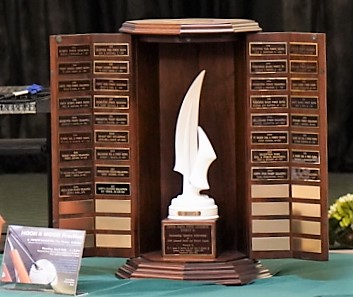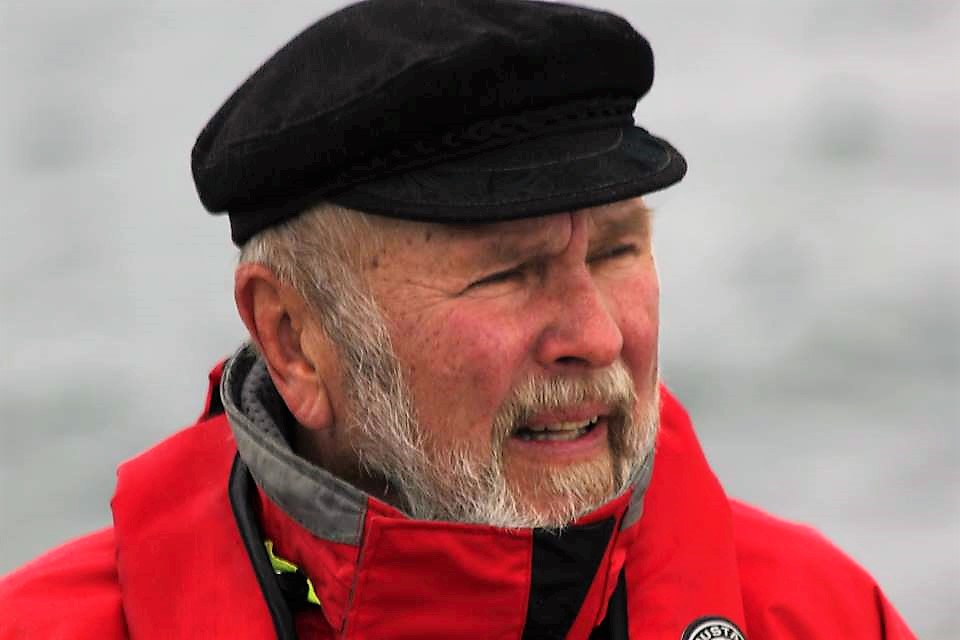 2019- 2020  CLINICS
All Clinics are held on the 1st Saturday of the month.  All are free to the public.  Everyone welcome. 
Check your Calendar for dates, time & location
---
October 5th - Refrigeration
Instr: Randy Blackburn-Lappin
Nov 2nd - Weather, Waves &           Other Boating Apps
    Instr:  Ray Madsen
Dec 7th - Crossing Borders
   Instr:  Randy Roberts
Jan 4th - AIS
Instr:  Ray Madsen
Feb 1 - TBD
Mar 7th - TBD
For questions or further information, click to contact:
Education Officer
"MAN OVERBOARD" Visual/Practical Clinic was held this past Spring.
More photos of the event are on our GALLERY.  You may need to scroll down to find the
Man Overboard Clinic photos.
Emergencies on Board
Man Overboard
Fuel & Boating
Propane on Boats
Wave Basics for Boaters
Biological Oceanography
History of the Oceans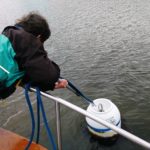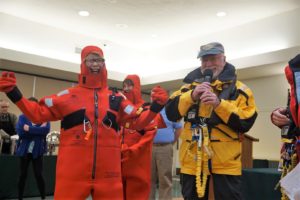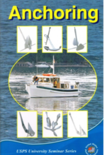 Anchoring     $40 -  free w/o book
The Anchoring Seminar has been prepared to assist boaters in understanding the issues and problems involving the theories of anchor weight, the methods used to anchor, and the choices of anchor types for the area of boating. The slides and notations on anchoring are intended to raise awareness of the need for correct anchor choices and the mechanics of proper anchoring techniques. The knowledge gained from completing this seminar will increase the student's understanding of the conditions and situations involved in anchoring a boat and the need for a proper anchor choice.
*The optional kit includes the Anchoring Quick Guide and Anchoring Seminar booklet.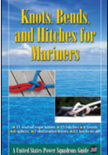 Knots, Bends & Hitches  $40 - Free w/o book
The Knots, Bends, and Hitches seminar is a hands-on "learn how to tie knots" program geared to a wide range of audiences. The optional *kit comes with a copy of the "USPS Guide Knots, Bends and Hitches for Mariners", a copy of the slide notes and a kit including a die-cut knot board and two lengths of practice line.  Participants learn about knots, learn to tie a set of the most useful knots, and those who purchase the *kit get to take the whole package home with them to practice these and a whole host of other knots described in the book.

Marine Radar     $45
This seminar covers how radar functions, radar selection, operation of the radar under various conditions including setting of controls, display interpretation, basic navigation, and collision avoidance using radar. The optional *kit includes "The Radar Book" written by Kevin Monahan ($25 retail) and Student Notes with copies of slides.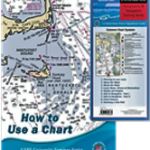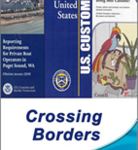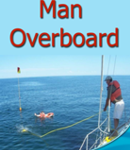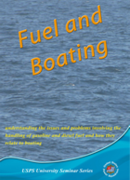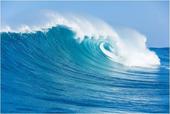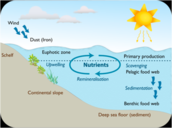 How to Use a Chart  Instructor: $45     Free w/o book
Whether you're planning a cruise, going fishing, or traveling to a local marina, knowing how to read and use nautical charts is essential to safe boating. Charts include must-have information, including bottom contours, hazards, and aids to navigation, to help you travel safely
CROSSING BORDERS/Cruising to Canada     $35     Free w/o book
If you live in the border states, you can cross international borders and visit our neighbors to the north or south. But what do you need to know? This seminar explains the immigration and customs process and the programs that enable boaters to easily cross into Canada, Mexico or the Bahamas. Be prepared by having the correct documents; we can help you get there.
EMERGENCIES ON BOARD     $45 - Free w/o book
Learn how to adequately prepare for common emergencies and deal with them when they occur. Gain practical knowledge about accident prevention, running aground, on-board fires, getting lost, towing, and medical emergencies. A must-have for skippers, this seminar provides valuable skills for anyone venturing on the water.
MAN OVERBOARD       $30/ free w/o book
People fall overboard, especially in rough weather and high seas. Discover how to equip and maneuver your boat to retrieve someone in the water.  Essential for all boaters, this seminar teaches you what to do if you fall overboard, as well as how to retrieve someone else.
FUEL AND BOATING
Discover what every boater needs to know about gasoline and diesel fuel, including
computing and evaluating fuel consumption, caring for your fuel system, and fueling a
boat safely. Learn howto handle fuel safely and to respect its lethal potential. Learn how
to avoid running out of fuel.
WAVE BASICS FOR BOATERS  Free
An introduction to ocean waves, including capillary waves, wind waves, tsunamis and tides.  The properties of oceanic waves, how waves are characterized, and the spectrum of waves typically found at sea are discussed.  Wind waves and tides are emphasized because they are of most interest to boaters.  Discussions include the interactions of wind and tides, and how to interpret what you see on the water
BIOLOGICAL OCEANOGRAPHY  (Free)
will be defined, and the major living (e.g., bottom animals, fishes) and non-living components (sediments, water chemistry) of marine ecosystems will be identified. How the living and non-living components interact to form an ecosystem will be discussed for all three major marine ecosystems systems: deep ocean, coastal, and, and estuarine. These discussions will be illustrated using local ecosystem examples, such as coastal upwelling systems and eelgrass habitats.
HISTORY OF THE OCEANS  (Free) explores the geological evolution of the earth and its oceans. Major topics include geological time, plate tectonics, formation of the early and modern ocean basins, the origins of water on earth, and the composition of seawater. In addition, the earthquake hazard posed by the Juan de Fuca plate off the northwest coast of North America is discussed.
ADDITIONAL SEMINARS AND BOATING CLINICS
All Clinics are Free to Members and the Public
---
AIS - What it is and How to Apply it - Ray Madsen
NAVIGATING THE FOG -  Gary Hicks
WIND WAVES FOR BOATERS - Gordon Bilyard
CROSSING BORDERS - Randy Roberts
COMPOSITES REPAIR I - Randy Blackburn-Lappin
COMPOSITES REPAIR II - Randy Blackburn Lappin
COMMUNICATION AFLOAT - Can You Hear Me Now? - Nila Madsen
SAIL TRIM - Mike Witkin
TIDES AND CURRENTS - Gordon Bilyard
CRABBING & SHRIMPING - Bob Stem
FIRE EXTINGUISHER TRAINING - Scott Erickson
EMERGENCY MEDICAL CALLS - Don Stem
BASIC WEATHER FORECASTING - Ray Mahalick
ON THE WATER CHALLENGES
OPERATIONS TRAINING - Ray Thomas; Sandy Thomas
PADDLE SMART - Gordon Bilyard
PROPANE SYSTEMS AND SAFETY - Gordon Bilyard