2018 D16 Poulsbo Rendezvous Theme -
INTERNATIONAL CUISINE!
CIAO ! NOSPS chose ITALY!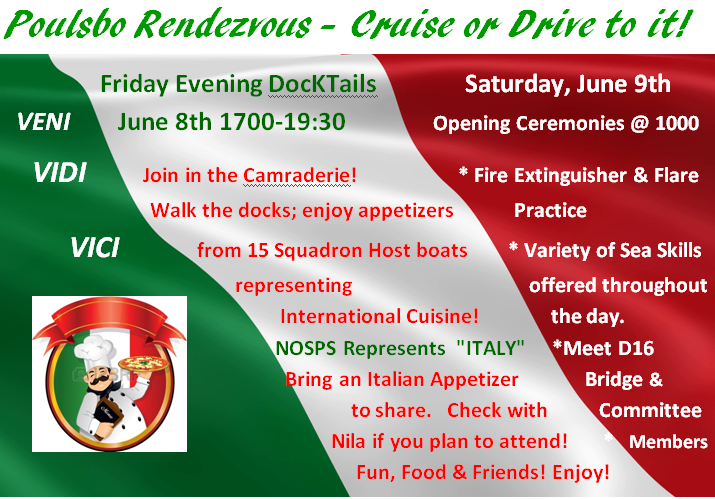 IF YOU PLAN TO CRUISE to Poulsbo Rendezvous, please let our Cruise Director Sandy Stem know (contact form found on the Cruising page or check our roster for her information). 
IF YOU PLAN TO CRUISE or DRIVE to Poulsbo Rendezvous, please let Nila Madsen know to be sure you are made aware of all information and details you may need or want to know prior to attending.
Those attending will be asked to bring an appetizer related to ITALY, the country we chose to represent,  to share from our host boat for the Friday night Docktails.  The theme for this year is INTERNATIONAL CUISINE!  
D16 encourages those attending to dress in costume to represent the country their Squadron has chosen.  Some people do and some do not.  Please do not choose to NOT come because you don't want to participate in the costume part.  It is not necessary - just for those who enjoy doing so.