WINTER CLASSES Start 1st week of January!!
                Check the EDUCATION pages for courses offered
                 in the New Year, Class Schedules and Instructors.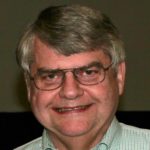 NAVIGATING in the FOG 2 hour Boating Clinic
10am-12pm Saturday November 3rd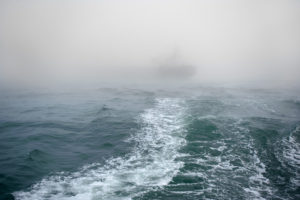 @ The Gathering Place; 135 Fairway Drive in Sunland, Sequim
Have you ever been caught unexpectedly in the fog when boating?  Did you feel confident in your ability to operate your boat safely in foggy conditions?  If not, this seminar will help you understand fog, develop skills to safely operate your boat in fog, and motivate you to learn more. 
This clinic will provide basic information on foggy weather, fog's impact on boating navigation, Navigational Rules of the Road in the fog, and guidance for navigating in the fog.  A video showing an actual boating experience in the fog will be shown and critiqued.

We will be honoring our Veterans

Southwest style Beef Short Ribs slow roasted in a Shallot Red Wine Sauce; Roasted Potatoes;Green Beans; Caesar Salad; Rolls & Butter; Assorted Cake
Our November Speaker:
Chief Orlando Rivera of the Maritime Force Protection Unit; Executive Officer
on the Coast Guard Cutter "Seafox" stationed at Submarine Base, Bangor.
Topic:
Chief Rivera will be talking about his "SeaFox" and the mission of the Maritime Force Protection Unit and how that affects us as citizens and boaters.  He will be talking about things we need to know and understand as boaters in these waters.
Members, their Guests and the Public are welcome.
 MUST RSVP: by November 5th
All Members please respond to your email invitation with a yes or no
If not a member or missing your email simply email:
AOnilamnosps@gmail.com
or complete this Contact Us form
Email Invitations will be sent to all members at least two weeks prior.
Please respond with a yes or no upon receipt.
All attending must RSVP one week prior, by November 5th.  Thank you!
 MONTHLY DINNER MEETINGS
Dinner Meetings are held the 2nd Monday of each month October through May
Cedars at Dungeness Banquet Room 1965 Woodcock Rd, Sequim 
5pm Social Hour, 6pm Business Meeting 6:30pm Dinner, 7:15 Speaker

Meetings end at approximately 8 pm
BRIDGE ADMIN MEETING
Monday, November 12th, 2018
Location to be determined; email blast will be send out by Commander
8:30 am Commencement.  All members welcome to attend.
Come early to order breakfast.
Meetings last approx. 1 - 2 hours.