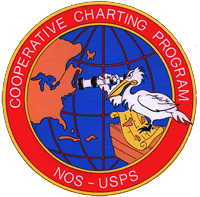 THE USPS - NOS/NOAA COOPERATIVE CHARTING PROGRAM
Click on the above for more information
Our area includes areas around Protection Island, Strait of Juan de Fuca.  Strike up a conversation with our member, Torben Blichfield if you are interested in more information.
Protection Island became a National Wildlife Refuge on October 15, 1982. The 370-acre island, located in the Strait of Juan de Fuca at the mouth of Discovery Bay, hosts 72% of the nesting seabirds in Puget Sound, including an estimated 17,000 pairs of rhinoceros auklets. Around 1000 harbor seals use the island, as does one of the last remaining nesting colonies of tufted puffins in the region.
The island is closed to the public, although boat tours regularly pass nearby for wildlife viewing  To learn more...